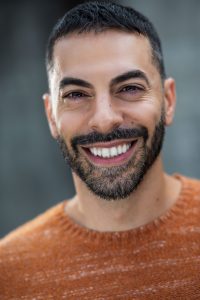 Hello Chozy, welcome to Focus! Tell us how you came up with the film?
As a Palestinian living in the US, I realized that most people are unaware of what is really going on between Israelis and Palestinians so I wanted to shed some light on that topic. The media is biased and doesn't show much of what is really happening. People seem to side with what the media pushes while not knowing much about both sides. 
Chozy, what is your motivation behind directing a movie?
I always loved film and acting. When I was a kid, my father bought me a film camera and that is when I discovered my love for filmmaking. Forward to today, I have created five short films in 2 years and I am working on my sixth as we speak. I would not have been able to do these films if it wasn't for Malik J. Ali, my acting coach and friend who is helping me in directing these short films and who is influencing my writing as well.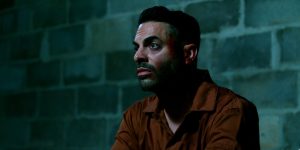 In terms of representation, how deprived did you feel by the mainstream media?
The mainstream media doesn't tell the truth anymore. Real journalism is dead, and it seems that everything is propaganda. It seems that they push what they want people to believe, kind of like brainwashing and most people are buying it. That pushed me to tell the story about Palestine and Israel, the differences, and how we can move past what happened. It is a message of peace, not war.
What part of filming did you enjoy the most?
I enjoyed playing both characters, as most of you are unaware that I played both characters. I played the role of Mohammad first and was not sure what I would do the next day when I had to play the role of Moshe. It was challenging but fun. Thanks to the other two actors (Matt Roszak and John Cola) that helped in bringing the most out of me.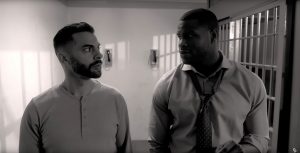 What was the most challenging part of the filmmaking?
Planning, planning and more planning. You have to have all your ducks in a row. Shot lists should be created before filming on location. Making sure everybody is available since life happens and some might cancel or have emergencies. And, communication on set between everybody is also important. It is a collaborative environment and everybody is important regardless of their position. We are all equal.
What did you learn or rediscover while making this film?
I realized that I was born to do this and I have a great team. This encouraged me to start my own studio and continue on telling more stories in hope of inspiring others.
How did the pandemic help you to understand your life and vision as a director?
During the pandemic, while most people went on pause, I took advantage of that and started creating short films. I won't let anything stop me from doing what I love and I am know to not live in fear, so pandemic or not, I shall proceed
What kind of themes do you wish to explore via your films?
I always try to bring God into my work, and I think creating films that relate to other people's struggles in life while still having hope is always part of my themes in all of my short films. As I grow older, I see more signs of God reaching out to me and it sure is changing my life.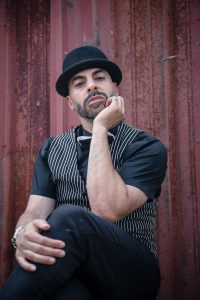 What movies have left a significant impression on your mind?
Scarface. I love all of the Al Pacino films. The way he becomes the character, changes his accent, his look and embodies a whole new character, that inspires me. I want to do what he does. Also, the story telling is epic and that pushes me to create stories influenced by that style of filmmaking.
Have you planned your next film? What are you working on?
I just finished my newest short film BEING X IN AMERICA and it is currently in festivals. Feel free to look it up on IMDB for more details.

As far as my next project, it will be a short film in the horror genre. I still don't have the script written, but I will be heading back home to Palestine next week to visit my family, and I will be working on the script. So stay tuned.